WELCOME TO THE PAGE FOR "TURNING POINT FAITH MINISTRIES"
A church where you belong!
Turning Point Faith Ministries is the church home of Dr. Cassandra Scott and family where we are committed to trusting God and living out the destiny He has for us!  Roscoe Hilliard, CEO of Revelation Flow is my baby brother and the Lead Pastor of the church, Turning Point Faith Ministries. Together, we are a brother/sister duo anointed to lead and love the Body of Christ.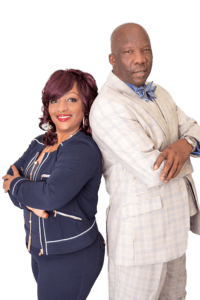 Join us daily for Prayer. Get in Discipleship Classes! Get a Word from The Lord, including teachings, prayer notes, journals, and more! Blog with us or send in a prayer request.
Go to site
Check out our Calendar of Events to participate in our Kingdom Connections, stay in touch, partner with us, and see what's going on.
Get Mentored so you can be accountable for your growth & progress with help from Pastor Cassandra Scott.
Join us weekly in Empowering Kingdom Growth in faith, families, finances, and futures every Sunday at 10 am. You will find that everything we do here is designed with loving you in mind. Our Bible Study, for example, is not just a repeat of what you hear on Sundays, but at Turning Point Faith Bible Study, you will find community, get connected, grow personally, become accountable, and deepen your relationship with God. We strongly believe in not just having church, but being the church.
With several different methods of fellowship, encouragement, discipleship, and accountability, our church is sure to offer a ministry that's right for you.
The Mission of Turning Point Faith is found in Romans 4:1-3 (The Message Translation)
What we read in Scripture is this, "Abraham entered into what God was doing for him and that was the turning point. He trusted God to set him right instead of trying to be right on his own."
Visit: www.TurningPointFaith.com