https://created2produce.org/wp-content/uploads/2022/06/VID-20220529-WA0003.mp4
Yes, er komt weer een
FireNights!

Ik wil je graag uitnodigen voor ons gratis, interkerkelijk evenement op zondag, 12 juni!
Waar: Bezuidenhoutseweg 40, Den Haag
Wanneer: Zondag 12 juni @19:30 (Deuren open @19:00 voor Coffee & Connect)
Wat: Aanbidding met SytianSings & Band en spreker Dr. Cassandra E. Scott
Dr. Cassandra E. Scott zet zich volledig in om herstel te brengen onder het volk van God. Herstel in geloof, herstel van gezinnen, financiën en toekomst. Toen doktoren haar vertelden dat ze nooit kinderen zou kunnen krijgen, zocht Pastor Cassandra het aangezicht van God, en vandaag is ze, door de genade van God, een toegewijde moeder van drie prachtige volwassen kinderen: Dochters: Garelyn Evett en Gabrielle Chrishell, en een knappe zoon, Gary Emerson II. Ze is ook de trotse moeder en grootmoeder van kleindochter, Bailey Evett Sauls, en schoonzoon, Baron Sauls. Ze ontving een presidentiële onderscheiding van Joe Biden voor haar ministeriële werk in gemeenschappen in Texas. Dr. Scott brengt haar onderwijs op een krachtige wijze door spreekbeurten, persoonlijke coaching en op conferenties.
SytianSings & Band brengen ons iedere FireNight weer verfrissende en krachtige aanbidding. Aanbidding die Gods troon bouwt en Zijn hart zichtbaar maakt.
Ben je klaar om gezegend te worden zodat je een zegen kan zijn?
?‍♂️?‍♀️?‍♂️?‍♀️??????
Yes! Another
FireNights
is coming!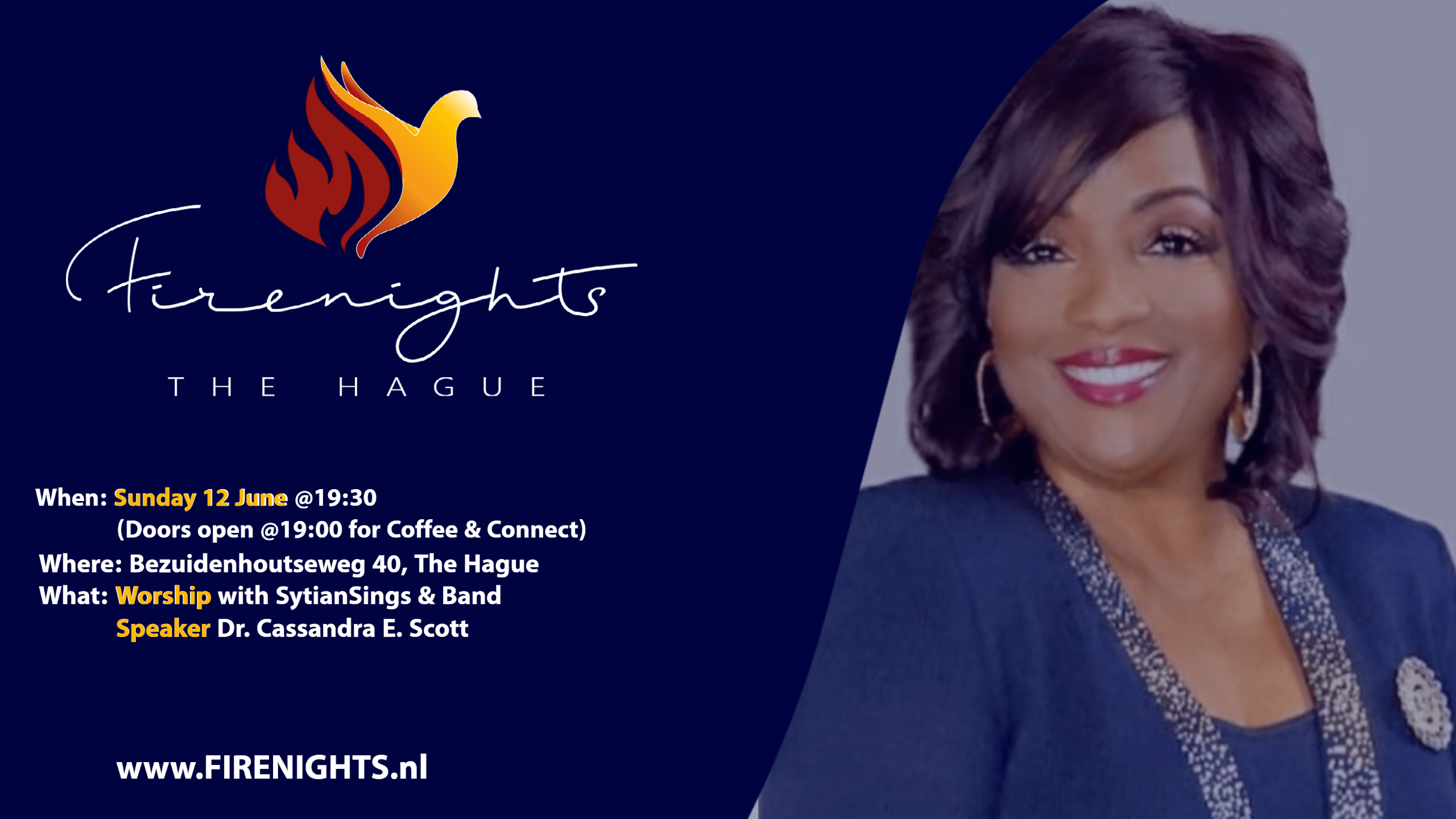 I'd like to invite you to our free, interdenominational event Sunday, June 12!
Where: Bezuidenhoutseweg 40, The Hague
When: Sunday 12 juni @19:30 (Doors open @19:00 for Coffee & Connect)
What: Worship with SytianSings & Band and speaker Dr. Cassandra E. Scott
Dr. Cassandra E. Scott is completely committed to restoring the people of God's faith, families, finances, and futures. When told by doctors that she could never have children, like Hannah, Pastor Cassandra sought the face of God, and today, by the grace of God, she is a dedicated mother of three beautiful adult children: Daughters: Garelyn Evett and Gabrielle Chrishell, and a handsome son, Gary Emerson II. She's also the proud mother and grandmother of grand-daughter, Bailey Evett Sauls, and son-in-law, Baron Sauls. She was awarded a Presidential award from Joe Biden for her ministerial work done in communities in Texas. Dr. Scott delivers in a powerful way through weekly speaking engagements, bible studies, one-on-one mentoring, planned conferences, training, and workshops.
SytianSings & Band bring us refreshing and powerful worship as on every FireNight! Worship that builds God's throne and makes His heart visible.
Are you ready to be blessed so that you can be a blessing?
?‍♂️?‍♀️?‍♂️?‍♀️??????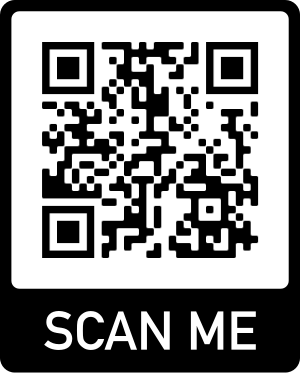 REGISTER NOW


Facebook


Twitter


Youtube

© 2019 Cassandra Scott Ministries. All rights reserved