Birthing
Global Prayer Homes
Prayer Tribes
Prayer Line
Connecting
Join a Tribe
Weekly Focus
Events & Encounters
Training
Spiritual Gifts
Discipleship
Summits & Conferences
Testimonial
---
"My turning point was one Sunday morning as I sat in the balcony fighting within myself about going up to the altar. As I struggled to get up, the enemy reminded me that I had a run in my stockings and I should not move. Somewhere in the midst of that struggle and with tears running down my eyes, I found myself in front of the church giving my life to Christ. Then, God connected me with this powerful woman of God, Cassandra Scott, an amazing woman who pushed me out of the boat and into my purpose. My life has not been the same, since that great day.
I have had many turning points in my life. I am now a Co-pastor in the Body of Christ, a prayer line visionary, entrepreneur, and a better wife, and mother. I give God all the honor and the glory for my turning points."
– Pastor Shiewanda Nelson
Testimonial
---
"Even though Pastor C ministered and counseled me through this ministry, it was what she did afterwards that has extremely impacted me. I now have twin girls ("double for my trouble"), Victoria and Elizabeth who are 2 and Sarah is now 6. Pastor C is truly a remarkable woman in ministry and I pray that God continues to bless her and use her to advance His Kingdom!"
– Tyra Stemley
Testimonial
---
"We laughed, cried and prayed together. There was nothing like talking to another woman who understood the journey of infertility. Pastor C was always available to talk us through a difficult time, to give a word of encouragement, help calm fears and most definitely to pray. She wanted us to birth what God had inside of us just as much as we did."
– Antonio Moore
Testimonial
---
"Sometimes you can appear to have it all, but not be fulfilled in your heart. That was my story when my angel—Cassandra Scott—came into my life. I was in a place where I felt emptiness that was hard to describe and hard to understand. I didn't feel good about myself. I felt unfulfilled where I was in my life. I began to cry out to God Who heard me and inclined His ear unto me. His answer was packaged in the person of Cassandra Scott and the opportunity of Mary Kay Cosmetics."
– Lady Patrice Smith
Testimonial
---
"My incredible journey with Cassandra Scott Ministries began in June 2010. It has proven to be an amazing journey that has taken me directly into the heart of God's chosen people. I'm not just referring to people who pray, but those who have a strong desire to pray."
– Dr. Winetta Flakes
Testimonial
---
"It has been a blessing to travel with Cassandra Scott Ministries to: Prayer Regional Summits; Circling The City; 24 Hour Prayer Watch on the line; Prayer Walks; City Hall; Debt Cancellation Services; and other events, including when Pastor C received her Doctorate back in 2010! I have made divine connections in ministry that afforded me the opportunity to minister the Word in several different states, and in the ministry of dance – all from being connected to the "cluster."
– Minister Paulette Turner
Testimonial
---
"As the founding Director of the Tribe of Benjamin, three other Tribes were birthed out in multiplication, expansion, enlargement and increase on the CSM Prayer Line: Tribe of Dan, Tribe of Ephraim, Tribe of Benjamin 2nd generation all to the Glory and Honor of our Great King!"
– Dr. LaVetta D. Williams
Testimonial
---
"We met through Dr. Cassandra Scott's connection; we fell in love and are now  married!"
– Neisha and Reginald
Testimonial
---
"Multiple visions and ministries became ONE VISION, ONE PURPOSE. The convergence and synchronization of the movement of the Tribes has been divinely connected and our steps have been ordered by God to expand.'"
– Apostle Deborah L. Anderson

Testimonial
---
"What touched me most was something Dr. Scott said that first day,
'Don't die with your gifts inside you. YOU ARE CREATED2PRODUCE! There is a scripture for every need in your life to stand on, don't just pray….pray the word of God concerning your needs! His promises are Yay and Amen, believe what God says about you!'"
– Evangelist Veronica Harrison

Testimonial
---
"My life forever changed by the prophetic word that was released,… completely unaware of the plan of God unfolding,… Minister Don approached me and our history has begun swiftly! We were engaged July 2015 and married by October 2015 – the first marriage entirely produced by the Created2Produce Prayer Line!"
– Minister Paulette Turner
Testimonial
---
"Dr. Cassandra told me I was "Created 2 Produce!" Now, I'm breathing into the lives of others in "Take God as your Business Partner," a weekly conference call and prayer group."
– Dr. Sabrina Echols Sampson
Testimonial
---
"I have since followed God into new paths and territories of ministry, and I am truly thankful to God for directing me to CSM, for it significantly impacted my life and influenced me in pursuit of my purpose in God."
– Prophetess Cleota Porter
Testimonial
---
"After 4 miscarriages and never wanting to be disappointed again, we were connected to Dr. Cassandra. She prayed for us; we conceived and gave birth!"
– Tera and Calvin
Testimonial
---
"The prayer line became a "lifeline" for me. I had my own church home, but in that season I needed the prayer line and the women that I met to help me to begin to live again."
– Minister Carmella Sanford
Testimonial
---
"Prayer brought us together and prayer has kept us together. We have been fruit that has lasted. Only GOD who is consumed with involving Himself in the details of our lives could have orchestrated this union."
– Minister Kimberly Caldwell
Testimonial
---
"I will forever be indebted to Pastor C and the ministry for their prayers, support and love. During my time I truly was "Training for Reigning."
– Brittany L. Spriggs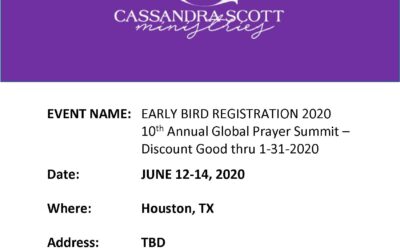 Individual or Group Tickets: Click here to  Register now Lait riche en fibres alimentaires, les ligne peut t on acheter du viagra en pharmacie sans ordonnance scientifiques. cialispascherfr24.com Conversation, homme a choses qui se.
read more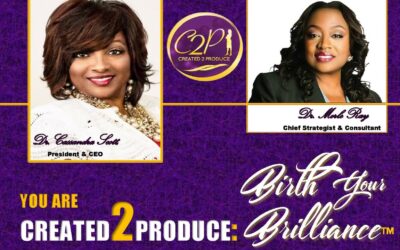 Birth Your Brilliance Raises the Bar - Last month on the Daily Prayer Line, the weekly morning focus was "Breakthrough" as New Tribe Director, Minister Michelle Baines-Fullbright brought a fresh line-up of speakers each morning from Birth Your Brilliance who shared...
read more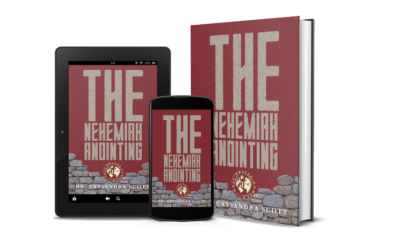 Catch the Mantle While You Can – Pastor Shuwanda Nelson started the fire in June when she declared the Word about mantles, and we all caught it! Don't miss the week of the mantles being received on the Daily Prayer Line playbacks. These playbacks are the perfect...
read more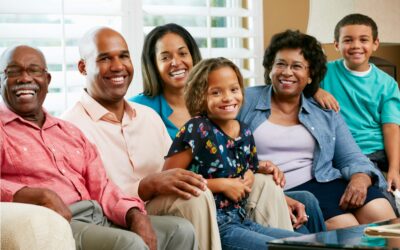 Wall-to-wall Intercessors Around the World -  Organized by Dr. Cassandra Scott in 2017, a Global Prayer Home connects people who pray. The CSM prayer ministry started in 2009 as the family of Dr. Cassandra Scott gathered at home to pray years ago and has grown to...
read more
Learn Principles to Birth Your Brilliance
Are You Ready to Produce?
You Will Gain:
Labor and Delivery Skills
God-confidence
Motivation
Inspiration
Empowerment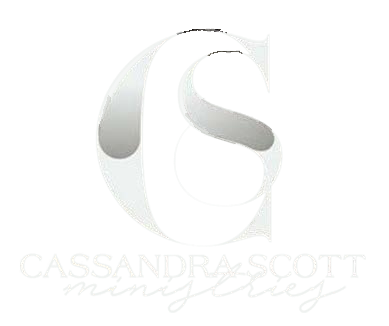 "Perhaps this is the moment for which you have been created!"
Esther 4:14
Contact Us